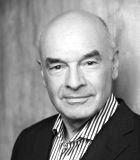 Prof. Dr. Rainer P. Lademann
Managing Partner
Vita
​Rainer P Lademann is honorary professor at the University of Göttingen where he also studied business administration. There he received a PhD for his studies and his research activities on buying power and market concentration in the food retailing industry. In 1986 he founded Germany's first company specialised in competition economics. Since then he has been involved in various merger, cartel and abuse of dominance cases in several sectors as well as in regulation cases. He has published more than 60 articles and six books on competition and strategy issues. His concept for measuring the vertical distribution of market power and market definition in food retailing contributed to impede sector specific regulations against the concentration process in the retail industry. He gave advice in the political decision process as an expert to different committees of the German Parliament as well as for die German Competition Commission (Monopolkommission). While in the 1980s and 1990s Mr Lademann had been focused on most of the bigger merger cases in the food retailing sector of Germany, the last 10 years had been affected by projects in various industries, particularly automotive, food industry, cement, insurance, network industries, paper wholesaling, chemicals, aviation and advertising markets in Germany and Europe. He has also served as an expert in litigations. Due to his university and analytical background Mr Lademann is experienced in understanding competition in different markets and in giving strategy advice in pre or post merger projects as well as in questions of distribution politics (such as in the automotive industry) or for the realignment of the market or pricing strategies of companies.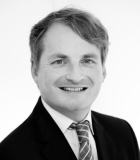 Niels Frank
Managing Partner
Vita
​Niels Frank is a principal at Lademann & Associates. He studied economics with a focus on industrial organization at the University of Hamburg and the Christian-Albrechts-Universität Kiel. He is specialized in market simulation models as well as econometric analysis of consumer survey data. Niels has worked on numerous antitrust matters involving the assessment of cartel damages and the effects of horizontal and non-horizontal mergers. His industry experience includes fast moving consumer goods, TV-advertising, retailing, construction materials, business insurance, paper wholesale, airport infrastructure, and services related to the postal sector. In the natural gas sector he provided analysis concerning potential competition issues in regulatory proceedings. Since 2007 Niels is lecturing on competition policy at the University of Bayreuth.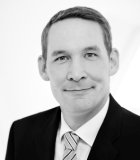 Dr. Gunnar Oldehaver
Partner
Vita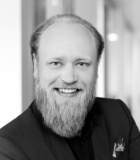 Dr. Steffen Sirries
Partner
Vita
studied business administration at the RWTH Aachen University with a focus on business taxation and auditing, corporate strategies in competition (microeconomics) as well as energy and process engineering. During his PhD he was employed as a research associate at the Department of Economics, in particular Empirical Economic Research at the RWTH Aachen University and at the University of Bayreuth. He taught several consecutive courses on empirical methods in economics. His dissertation consists of essays on international trade and migration research with a quantitative focus. After obtaining his PhD in economics at the University of Bayreuth, he joined the Institute for Employment Research (IAB) in Nuremberg as a scientific adviser to politics and the public. He also gained extensive independent teaching experience as an external lecturer with a specialization on quantitative and empirical methods at the Frankfurt School of Finance & Management, the FernUniversität in Hagen, and within the accredited masters programs at the Haus der Technik e.V. In 2018 Dr. Steffen Sirries joined us as freelancer and permanently joined the team of Lademann & Associates in the summer of 2019. In addition to his extensive methodological knowledge, Dr. Sirries adds to our team with his experience in the fields of international trade, automotive industry and trade as well as antitrust discounts agreements and the abusive exploitation of dominant positions.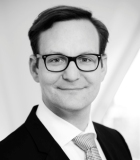 Prof. Dr. Martin A. Leroch
Scientific Advisory Board
Vita
Martin Leroch is a Professor for Economics and Ethics & Economics at the University of Pforzheim. He holds a PhD in Economics from the University of Hamburg and a Diploma in Economics from the University of Munich. Before joining Lademann & Associates as a consultant in 2016, Martin was employed as lecturer at the Universities of Hamburg and Mainz, and as deputy professor at the University of Halle. His academic expertise covers a wide range of topics, from Global Economy over Microeconomics to Game Theory and Law & Economics. As practical competition economist he gained insights into various industries, such as automotive, mining, payment systems, system catering and track superstructures.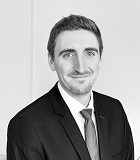 Dr. Mitja Kleczka
Manager
Vita
In 2015, Mitja Kleczka obtained a Master's degree in international economic consulting from the Aarhus School of Business and Social Sciences and a Master's degree in economics from the Leibniz University Hannover. During his studies he specialized inter alia in microeconomics (particularly in industrial organization) and econometrics. In addition, he studied for some time at the Université Grenoble Alpes. After completing his education, he gained several years of consulting experience in antitrust and competition cases, notably in the quantification of cartel damages. In 2019 Mr. Kleczka earned a PhD in economics from the Free University of Brussels (VUB) with a focus on industrial organization and competition economics. His dissertation revolved around market power and merger control in strategic industries. After further research at the VUB's Department of Applied Economics, he joined Lademann & Associates in 2021.
Katarina Grummel
Senior Consultant
Vita
Katarina Grummel studied economics & law at the University of Münster and economics at the University of Düsseldorf. She completed her Master's degree with a focus on competition economics in 2019. She also spent some time abroad in the US (California State University Fresno) as well as in France (Université de Cergy-Pontoise). Ms Grummel began her career at Lademann & Associates in 2019.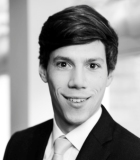 Johannes Hürten
Senior Consultant
Vita
after completing his apprenticeship as an industrial management assistant and his part time education as print media manager, he worked as coordinator in an production agency. He started his studies in 2012 at the University of Hohenheim and graduated with a Master of Economics in 2017. Since 2018 is member of the Lademann & Associates team.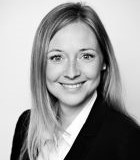 Sina Rummelhagen
Senior Consultant
Vita
Sina Rummelhagen studied economics at both the University of Hamburg and Aarhus University in Denmark. After successfully completing her master's degree with a focus on microeconomics and econometrics, Sina began her consulting career in the field of competition economics at Lademann & Associates in 2013. Since then, she has gained extensive experience in the application of theoretical economic models as well as econometric methods for cartel damage estimation, mergers as well as the analysis of abuse of market power and the design of rebate systems in line with competition law. Sina has advised companies in various industries and sectors such as logistics, construction, automotive, consumer goods, agricultural products and postal services in various projects. After working several years at a well-known German competition consultancy, Sina rejoined Lademann & Associates in the summer of 2023.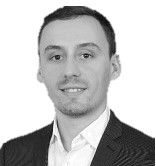 Erion Shtjefanaku
Consultant
Vita
Erion Shtjefanaku studied Economics at the University of Tirana, Albania and at the University of Bonn where he focused on theoretical microeconomics and competition economics. He joined the Lademann & Associates team in the beginning of 2021.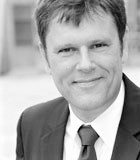 Kai Petersen
Database & IT Manager
Vita
​​After his vocational training as retail salesman, Kai Petersen studied business administration at the University of Applied Sciences in Kiel. He started working for the Gesellschaft für Wettbewerbsforschung und Handelsentwicklung in 1998 and is part of the team of Lademann & Associates since its spin-off.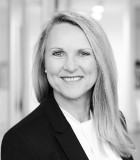 Elvira Bartsch
Accounting - Human Resources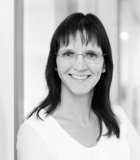 Liane Kulis
Management Assistant